Fire Doors in Solon, Chesterland, Mentor, Cleveland, Streetsboro, Painesville, OH, and Surrounding Areas
Rolling Steel Fire Doors are similar to rolling doors with the added benefit of offering fire protection. Rolling Steel Fire Doors when properly installed and maintained prevent the spread of fire in a building. The doors are meant to compartmentalize areas of a building in order to contain the spread of fire. The doors will close upon actuation of a fusible link, a smoke detector and or the building alarm system.
Rolling Fire Doors have similar options as rolling doors. They can be fabricated of steel or stainless steel. They are available in a variety of finishes. They can be operated by chain hoist or motor operation. Smoke seals are available to prevent the spread of smoke as well as fire.
Fire Doors for Your Business
One key element of a Rolling Fire Door is the ease at which the door can be tested. The National Fire Protection Association requires that all Rolling Fire Doors be tested on an annual basis. Automated systems make it very easy to have your fire doors tested. Any fire door testing should be done by Certified Rolling Fire Door Technicians. Certification is offered by the Institute of Door Dealer Education and Accreditation (IDEA).
J & L Door Service, Inc. technicians are Certified Rolling Steel Fire Door Technicians by IDEA.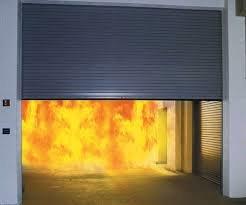 Rolling Steel Fire Doors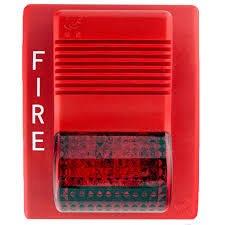 Sounder Strobes