Commercial Garage Doors in Cleveland, Solon, Mentor, Painesville, Streetsboro, & Chesterland, OH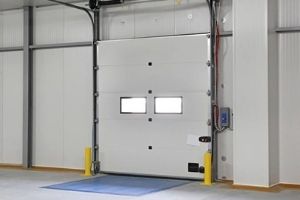 Whether you own an auto shop or operate an industrial business, your commercial garage doors see a lot of action; which is why you need durable and long-lasting commercial door technology that will withstand high volumes of operation. While other commercial door companies may claim to be the best choice, we've gained a reputation for unmatched service dating back to 1978.
Serving Cleveland, Solon, Mentor, Painesville, Streetsboro, Chesterland, OH, and the surrounding areas, we help you find the right commercial garage door style and model to fit your needs. Whether you're having your first commercial garage door installed or replacing your outdated commercial roll-up door for decreased energy consumption, we help you every step of the way.
Commercial Doors
You likely don't give a lot of thought to your commercial overhead door technology. But did you know that your commercial garage doors play an important role in the productivity of your business? Here are some reasons why commercial doors are an important aspect of your company: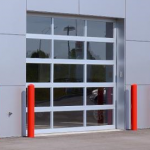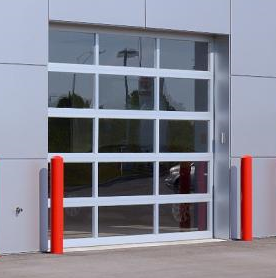 Insulation
With the extreme weather conditions in Ohio, you need reliable commercial doors to protect against cold and heat. Your doors have a significant impact on your energy consumption as well!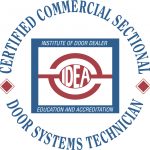 Safety
Electric commercial doors come with a wide range of safety features which may include manual controls, motion sensors, reverse function, and more. These safety features keep operators and workers secure on the job.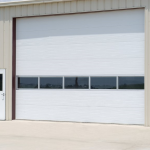 Durability
Commercial overhead doors, such as commercial roll-up doors, are built to withstand harsh conditions. From constant use, heavy-duty lifting, bumps, and severe weather conditions, etc, these doors are built to last.
Commercial Overhead Doors and Commercial Roll Up Doors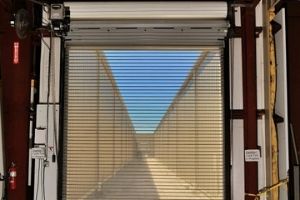 We understand that your business is your livelihood, which is why we are proud to provide your company with quality commercial overhead doors and roll-up doors that last for years to come. In addition to offering our assistance on commercial door selection, our team assists with the various aspects of designs, build, and installation. We also offer 24-hour emergency services and preventive maintenance to ensure that your commercial overhead doors are always in their best condition.
At J&L Door Service we partner with the most respected commercial door suppliers in the business to offer our clients in Solon, OH, Painesville, Cleveland, and the surrounding areas with cost-effective and reliable commercial overhead door technology. From Cookson, IDA, Clopay, Hormann, and more, we work with you to find the commercial door brands and styles your business needs at the right price. For more than 40 years we've been the preferred choice for commercial roll-up doors and other garage door options in our area. When you choose J&L Door Service you get reliable, personal, quality service at the best rates possible!