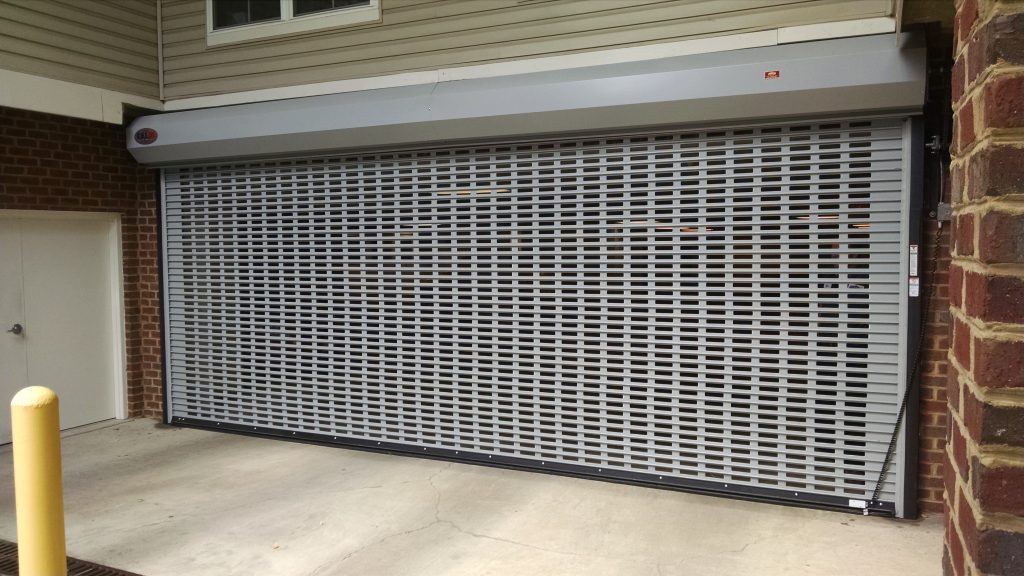 Rolling Service Doors are also known as upward acting coiling doors. These doors consist of an articulating slatted curtain fabricated from steel, aluminum or stainless steel. The doors also have guides in which the curtain travels, a torsion spring barrel assembly, support brackets, a hood and a method of operation.
Commercial Roll Up Doors
Rolling Service Doors are designed for commercial, industrial and institutional applications. They can be designed for high cycle applications as well. They are available in gauges from 24 gauge to 16 gauge depending on the size and application of the door.
There are a wide range of finishes available. Steel can be pre-painted from a selection of standard colors as well as powder coated in over 185 different colors. Custom matching is also available. Stainless steel is available in mill finish and No. 4 polished. Aluminum finishes mill finish, clear anodized bronze anodized and powder coated.
If your application calls for a heavy duty, commercial grade, upward acting door, then a Rolling Service Door could be your best option.