J & L Door Service, Inc. believes in a friendly work environment focused on providing exceptional care for our customers.
We understand that in order to provide exceptional care, we must have exceptional team members that share our philosophies regarding hard work, being responsive to our customers and treating each other with dignity and respect.
We want employees that will grow with our company.
The average tenure for an employee is over 18 years. Many of our employees have been in the commercial and industrial door business for over 25 years. Our company is well respected in our market area and we are widely regarded as the premier commercial and industrial door company in northeast Ohio.
Our philosophy is quite simple, Take Care of the Customer.
Our customers and our employees are the lifeblood of our organization. We cannot take exceptional care of our customers without exceptional employees. Our employees understand that without our customers we do not exist. Our paychecks rely on our customers. We truly believe that "If we don't take care of our customers, someone else will".
   What can J & L Door Service, Inc. offer to you:
A safe work environment, we pride ourselves on offering a safe work environment
Fair and competitive wages
Excellent benefit package
Opportunity to learn and grow
A friendly work environment
Since 1978, our business has continued to grow through the outstanding efforts of our employees.
We will continue to grow and enhance the lives of our team members. Your career choice is a very important decision, we spend about a third of our day working at our chosen profession. Your job needs to be rewarding, challenging and fun.
We would very much like to speak with you regarding the opportunities we have.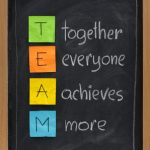 Our Benefits
Fair and Competitive Wages

Medical Insurance

Employer Match 401k Program

Paid Vacation
Our Employment Ads