Commercial Overhead Doors, Gate Operators, Roll up Doors, Sectional Overhead Doors, and High Speed Overhead Doors in Solon, OH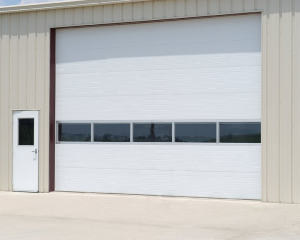 Whether you have a new commercial building or you are just looking for the best in commercial overhead doors, the team at J&L Door Service can help make your Solon, OH, space better. We offer a variety of commercial doors, including roll up doors, sectional overhead doors, and specialty doors such as fire doors or high performance doors.
You may want a basic sectional door for your automotive business, or a clear sectional door for your restaurant or bar. Perhaps you want a commercial steel rollup door in your industrial building complex. Or you may just want a commercial garage door for your apartment building's garage entrances. Whatever your needs might be, the experienced team at J&L Door Service can provide you with options.
Fire Doors and High-Performance Doors in Solon, OH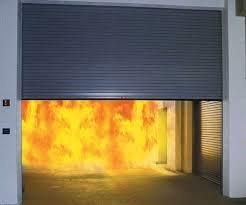 With the speed of business these days, you don't want to have to wait for an overhead door to raise or lower. High-performance doors are the answer, and they are often made from rubber or fabric which allows them to achieve much faster speeds than traditional commercial overhead doors. They can be used in a variety of settings in Solon and can withstand the abuse that other doors couldn't take. When safety is your main concern, look no further than overhead fire doors that can help a fire from spreading throughout the building.
Gate Operators in Solon, OH
Having a security gate at your property is nice, but unless you have a gate operator that you can use to open and close your gate, you will need to get out of your vehicle to open and close it. Unless you have the perfect weather every single day, you will eventually encounter inclement weather that you don't want to have to get out in to operate your gate. J&L Door Service can install the proper gate operator and have it so that it works with a simple button press, or even to work on an app on your smartphone.
Solon, Ohio
In 1820, the first settlers arrived from Connecticut to live in a part of the Connecticut Western Reserve. The township was named after Lorenzo Solon Bull, who was the son of Isaac Bull, one of the first settlers. Because of nearby Cleveland's position as a national hub of the railroad industry, rail also contributed greatly to Solon's growth. In 1857, the Cleveland-Youngstown section of the Cleveland and Mahoning Railroad established a line running through Solon. In 1927, Solon was incorporated as a village and later became a city in 1961, operated under the mayor-council form of government.