Commercial Overhead Doors, Roll up Doors, Sectional Overhead Doors, and Gate Operators for Mentor, OH, Businesses
When you are looking for a commercial overhead door for your Mentor, OH, commercial property, you want to work with a company that has experience in a variety of overhead doors, rollup doors, sectional doors, and other commercial doors. J&L Door Service has been installing quality commercial overhead doors for several decades, and they can help narrow down the right options for your commercial property needs. Don't settle for just any overhead door or installer, choose one that has the experience and plenty of satisfied customers.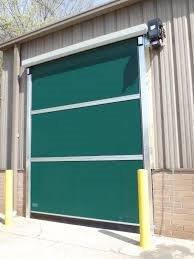 Fire Doors and High-Performance Doors in Mentor, OH
One of the more important overhead door options that you might not be aware of is fire doors. These fire doors are specially made to help prevent the spread of a fire in your commercial building, allowing people in the building more time to vacate the building and get to safety. High-performance doors are great to help maintain the indoor environment while still allowing people and goods to move through. High-performance doors operate very quickly and are damage resistant because of the materials that they are made of. No matter your commercial door needs in Mentor, J&L Door Service has you covered.
Gate Operators in Mentor, OH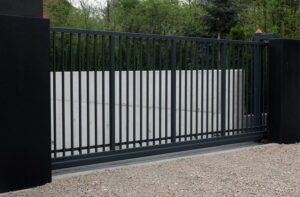 What is getting more and more popular on both residential as well as commercial properties are security or privacy gates, which all need a gate operator to make them functional. Gate operators are the mechanisms that open and close these security gates, whether that be a slider function or a swing function. Getting the right gate operator for your needs and gate style is where the expert team at J&L Door Service comes in. They can explain the different options that you have to open and close the gate, then once the best type of gate operator is selected for your situation, they will install it on your property. It's possible that you can even open your gate from anywhere that you have internet access. Contact J&L Door Service today to learn more.
Mentor, Ohio
Mentor was formally established in 1855 but founded in the late eighteenth century by Charles Parker who built the first settlement. In 1876, James A. Garfield purchased a home in Mentor, from which he conducted the first successful front porch campaign for the presidency. The "Official Flag of the City of Mentor" was designed by Brad Frost in 1988 for a contest by Mentor Headlands. There is a white circle, symbolizing Ohio, with a cardinal, the official bird of Ohio and Mentor, sitting in the middle. There are six stars surrounding the circle symbolizing the 6 original townships, including Mentor, surveyed in 1797.