Your commercial overhead doors are a valuable addition to your property, but what happens when your overhead doors need maintenance?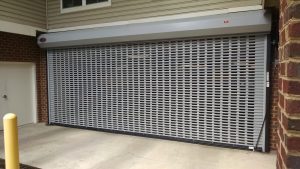 Whether you require basic maintenance or repairs, there comes a time when all commercial overhead doors should be serviced– and when that time comes you cannot trust just anyone to get the job done. To get the most out of your overhead door you need to hire a certified and insured technician for repairs, and here's why:
High Standards – Certified commercial roll up door companies are held to higher standards than contracted repairmen. If you want to make sure you are getting a certified professional, you need to hire a certified company for repairs.
Peace of Mind – Hiring a professional commercial roll up door company for repairs gives you peace of mind that you will receive the highest level of service.
Training – Technicians for professional door companies do not just come off the street. When you hire J&L Door Service, Inc. you receive trained and tested professionals that are equipped with the tools needed to achieve efficient repairs and maintenance.
At J&L Door Service, Inc. we proudly provide a range of commercial roll up doors in Painesville, Mentor, OH, Solon, OH, Cleveland, Chesterland, Streetsboro, and the surrounding areas. With a variety of options, depending on your needs, we ensure that your commercial or industrial building has the commercial roll up door technology needed to improve the security and productivity of your space. Need help with maintenance and repairs? We also provide you with 24/7 emergency repair services, from skilled roll up door technicians.
Not only are we known for providing the best commercial roll up doors on the market, but we uphold the highest standard of customer service, ensuring that you receive the personal, undivided attention you deserve. Contact us today to learn more about commercial roll up doors for your business!