Industrial overhead doors play a big role in safeguarding facilities, providing security, and ensuring smooth operations. But not all businesses have the same requirements when it comes to overhead doors.
Just like any other essential technology, industrial overhead doors can be customized to suit specific applications based on your business' needs. Here are some of the common customizations that businesses may require for their overhead doors:
Businesses with large openings, such as aircraft hangars, need overhead doors that can accommodate the size and height of aircraft. Customization ensures that the overhead doors are engineered to withstand heavy wind loads and fit the specific dimensions required for safe and efficient operation.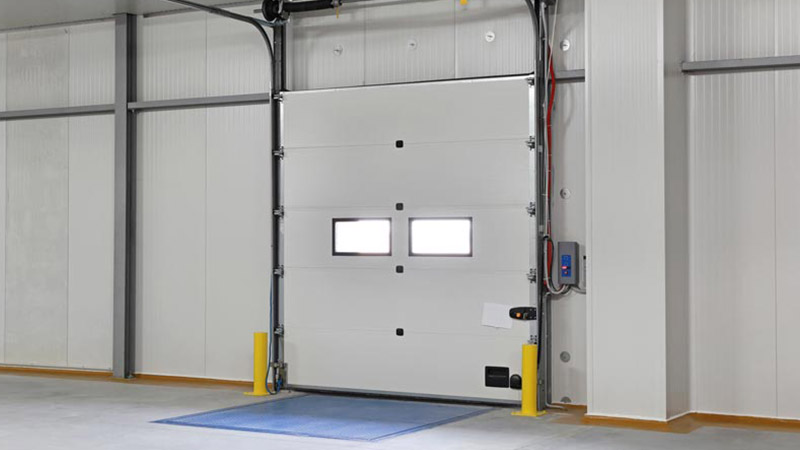 Certain industries, such as food processing or pharmaceutical manufacturing, require strict temperature control. With custom-insulated overhead doors, you can maintain temperature zones and prevent energy loss, which ensures the integrity of your product/goods.
Some facilities, such as automotive manufacturing facilities, may need overhead doors with integrated conveyor systems to streamline the production line. This is called a specialized operation. Other specialized operations include specialized ventilation features, soundproofing capabilities, rapid material handling, etc.
High-security facilities, such as data centers or military installations, may need customized overhead doors that offer enhanced security features. Such features may include advanced locking systems, access control integration, and intrusion detection technologies.
Industries dealing with hazardous materials, like chemical plants or laboratories, need overhead doors designed to withstand corrosive environments, or offer fire-rated capabilities. With custom-made doors, these facilities can uphold strict safety standards and ensure environmental protection.
At J&L Door Service, Inc. we are the leading service for custom overhead doors for Painesville, Solon, OH, Cleveland, Streetsboro, Mentor, OH, Chesterland, and throughout Northeast Ohio . With 45 years of experience offering custom door solutions, it is our mission to safeguard your facility with functional overhead doors that are crafted in accordance with your unique requirements. Contact us today to learn more about our custom, industrial overhead doors for your business!