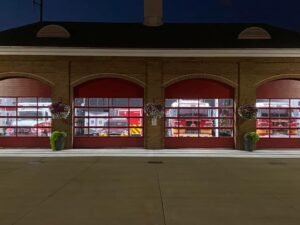 The "customer" is still here, but what happened to the service?
In this day and age of online shopping, self-checkout at the grocery or hardware store, and pressing *1 for this or #2 for that, what happened to "customer service"? At J & L Door Service, Inc., we still believe in the importance of the customer and serving the customer's needs. When you call J & L Door Service, Inc., you speak with a live person, no automated receptionist, no voice mail, you receive personal attention.
Our philosophy of "customer first" has worked for over 44 years and we intend to continue. We are here to provide you with personal attention for your overhead door needs in Cleveland, Mentor, Solon, Painesville, Streetsboro, Chesterland, OH, and surrounding areas, whether it is a question on the products we offer, servicing your overhead door, or planning a future purchase, we are personally here to offer our help.
We truly believe, "that if we don't take care of our customers, someone else will". Give us a call and don't be surprised when a live person answers the telephone.