Looking for overhead doors in Cleveland, Ohio, but not sure which overhead doors suit your needs best? Finding the right overhead doors can be challenging. With so many styles and materials to choose from, deciding on the right doors can seem like an impossible chore.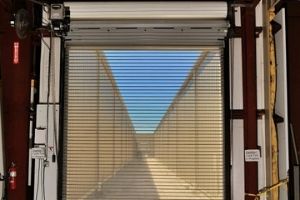 We're here to help you make the right decision when it comes to having overhead doors installed. Here are three types of overhead doors and their benefits:
Steel Rolling Doors – Steel rolling doors are a fantastic choice for businesses looking to make a good first impression. But not only do these doors look fantastic, they are practical too, offering unparalleled security.
Sectional Overhead Doors – Homeowners are not the only ones that benefit from sectional overhead doors. Commercial overhead doors are heavy-duty and provide business/factories/industrial buildings with security and environmental control.
Fire Doors – Give your business the gift of fire protection with overhead rolling fire doors. Installed to prevent the spread of fires, these overhead doors provide maximum safety and are ideal for factories with valuable inventory.
At J&L Door Service we've been proudly providing overhead doors to Cleveland and throughout Northeast Ohio for the last four decades. Since 1978 we've stayed current on the latest trends and technologies in overhead door technology to provide your business/building with the most secure, attractive, and functional industrial doors. This includes rolling steel doors, sectional overhead doors, fire doors, and more!
Not only do we arm your business with the best overhead doors on the market, we go above and beyond to provide you with the superior service that you deserve. From design-build to emergency 24-hour service, we're here to meet all your needs and exceed your expectations. Get in touch with us today to learn more about our overhead doors for your Cleveland business.